The top Canadian poker tournaments - live and online

If you think poker in Canada is all about playing with your buddies in your basement or jumping online to play at an online poker site, give your head a shake. Poker in Canada is huge and Canadians love to leave their homes and play Hold'em with their fellow Canucks more than anything else.
There are tons of different poker tournaments on the schedule at every given moment, but some are more lucrative than others. So which ones are the best? Our quick guide for the best Canadian poker tournaments has the answers.
If you have been winning lately, it may be time to get yourself into one of the top-tournaments available. You can learn about:
The top world-wide tournaments
Other great poker tournaments
WPT Montreal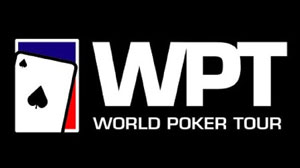 http://www.rds.ca/1.490836
Buy-in: $3,500+350
When: Multiple times per year
The World Poker Tour might want to change their name to the Montreal Poker Tour. It looks like the popular poker tournament company can't get enough of the city - and not just because of the bagels, smoked meat, and the crazy bars you'll find on St. Catherine Street.
After a successful event in 2012, the WPT actually scheduled two Montreal tournaments in 2013 - one in May and one in late November. The tournament takes place at the Playground Poker Club and attracts some of the biggest names in poker. Past attendees include Daniel Negreanu, Phil Laak, and Antonio Esfandiari.
WSOP Circuit (Montreal and Vancouver)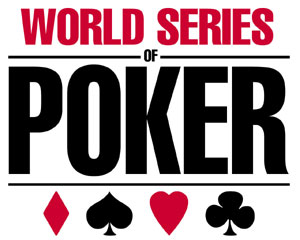 http://604now.com/2013/09/26/river-rock-casino-wsop/
Buy-in: $1,500+175 (Main Event)
When: Varies based on year
The WSOP knows that poker players don't want to have to wait for summer to be a part of the world's biggest poker tournament series. That's why they run WSOP Circuit events throughout the year.
Each circuit stop features a variety of tournaments with buy-ins that start as low as $365. The tournaments are obviously smaller than what you'd find in Vegas in the summer, but the excitement level is just as high. Canada is now a major stop on the circuit. The 2013 schedule, for example, has stops at the River Rock Casino in Vancouver and at Casino Montreal.
Punta Cana Poker Classic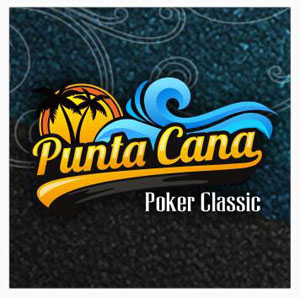 https://www.facebook.com/PuntaCanaPokerClassic
Buy-in: $1,500+150
When: October/November (annually)
We know what you're going to say. It's called Punta Cana, not Punta Canada. But hear us out. This Caribbean tournament has been held every year at the Hard Rock Hotel & Casino in the Dominican Republic since 2010 - either in October or November.
As you know, our country can get a bit cold around then and no one loves a poker vacation in paradise when there's snow on the ground back home more than us Canadians do. So, naturally, a lot of Canadian poker players flock to the beach for one of the world's top island poker tournaments (the fact that it's all-inclusive is also a pretty big deal).
And we do very well down there (and not just in terms of making a name for ourselves at the pool bars). Canadian Peter Cross took down the inaugural event back in 2010. And in 2011, Demo Kiriopoulous, also a Canuck, won the Main Event. We didn't win in 2012, but five Canadian poker players managed to make it to the final table.
Sunday Million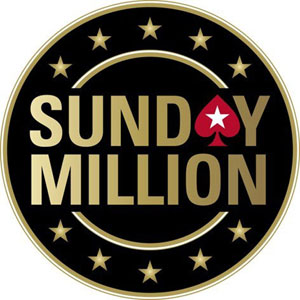 http://www.nederpoker.com/nieuws/6699/replay-sunday-million-9-november-video.html
Buy-in: $200+15
When: Every Sunday
Canada's land-based poker scene is pretty large, but weekly million-dollar tournaments are pretty much unheard of. Online, though? It's a completely different story. PokerStars is famous for its Sunday Million tournament, an online poker event that attracts scores of Canadian poker players.
The first place prize usually jumps to over $150,000 - not bad considering you can play from your house in your PJs. The online poker event gets underway every day at 2:30pm ET, and it attracts everyone from amateurs looking to strike it big to professionals.
The best part about the tournament has to be that you can actually get into it from just over 50 cents. PokerStars runs satellites that award seats to the Main Event, so if you play your cards right you can turn a couple of quarters into a legendary paycheque.
Party's $200,000 Guarantee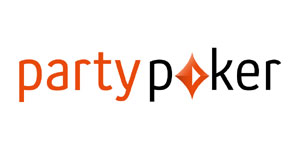 http://www.pokerupdate.com/news/networks-and-rooms/new-partypoker-logo-and-branding/
Buy-in: $200+15
When: Every Sunday
Being able to play in a million-dollar poker tournament every Sunday is tempting. Unfortunately, it can also be a bit daunting. The truth is many Canadian online poker players prefer a smaller field. With Party Poker's $200,000 Guaranteed Sunday tournament, you can still play for a large prize pool without having to compete with a field of more than 5,000 people.
The tournament gets underway every Sunday at 1:30pm ET, and because Party Poker is a favourite of Canadian poker players, you'll find lots of Canucks seated in the tournament. Party Poker also has a special place in the hearts of Canadian poker players. Its parent company, Party Gaming, actually own the World Poker Tour - and as we mentioned earlier, they've got two Montreal stops scheduled in 2013.